1. You are not allowed to enter our practice if you have any COVID symptoms.
2. Please wear an FFP2-mask and keep the required distance of 1.5m – whenever possible.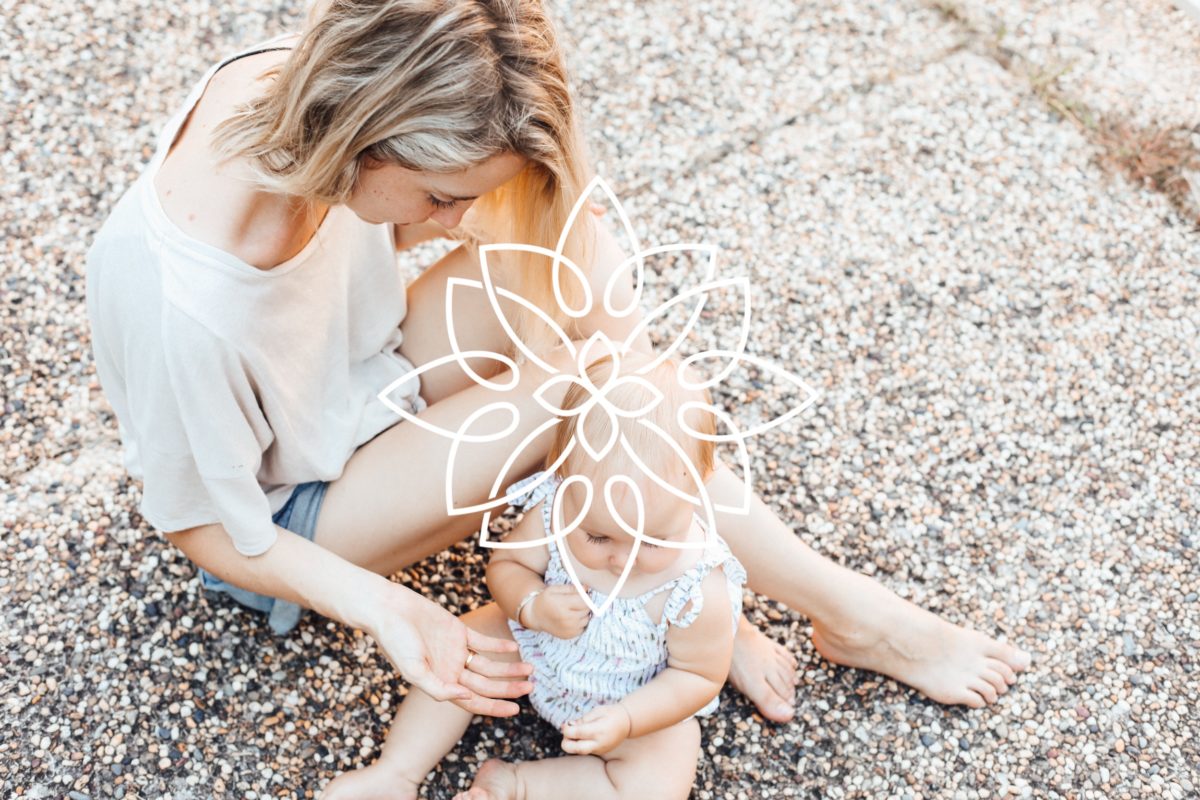 Dr. Corinna Mann
Dr. Anja Albrecht
Dr. Nadine Al-Kaisi
Your Personal Fertility Doctor
We are a new generation boutique practice with a holistic view on humans with the desire to have children
Book An Appointment

Welcome to our new, modern and highly individualized fertility center in Munich, Germany!
Have you been longing for a child, but are struggling to conceive? You are not alone. Infertility affects many couples around the world and we understand how discouraging it can be. At our fertility clinic, we are always ready to answer your questions. From woman to woman, you can openly discuss the next steps with our experienced fertility specialist. Dr. Mann, Dr. Albrecht and Dr. Al-Kaisi are there for you personally from the initial consultation, to diagnostics and treatment. We would be happy to explain what you can do yourself to support the treatment or to get pregnant as naturally as possible.
We work according to the latest scientific findings and at the same time have a holistic view. That is why we are also interested in your living conditions, habits etc. and offer you naturopathic therapies on request. State-of-the-art equipment with an extra dose of empathy, flexible consultation hours, and perfect accessibility at the heart of Munich, all await you here at our clinic. Your desire to have children deserves to be in best hands!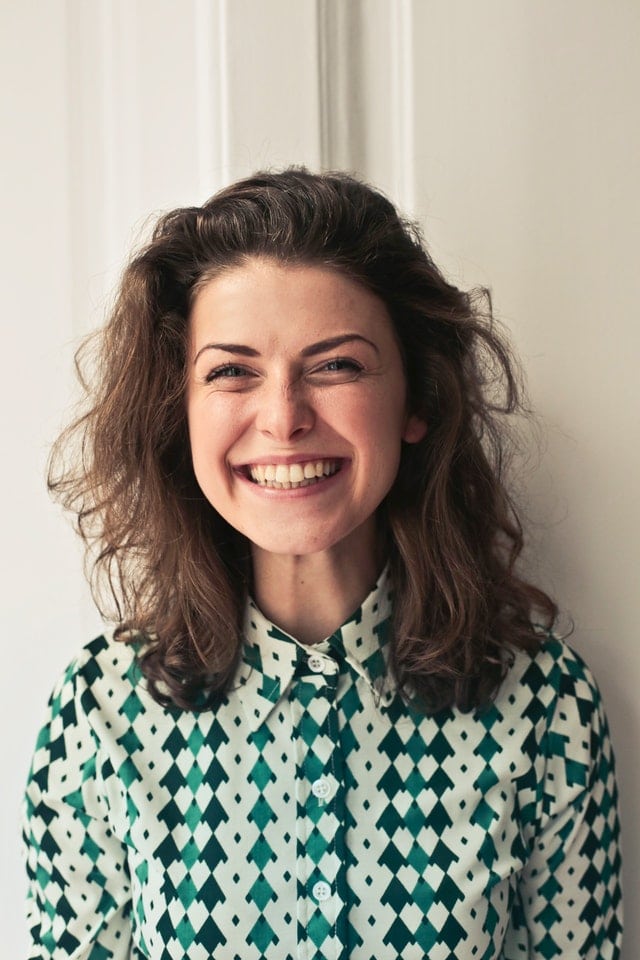 "I was on the verge of believing that we would not have a child. But Dr. Mann gave us courage again, very professionally and sensitively. It worked immediately! The moment I found out that I was pregnant, was incredible!"
Anna S.
Former fertility patient and happy mother.
Fertility Assessment / Testing
Cycle Monitoring
& Timed Intercourse
Sperm Donation (in collaboration)
Egg Freezing (in collaboration)
Male Infertility Treatment
We also offer services for:
Process of Fertility Treatment
Step 1
Initial meeting
During the initial consultation, we will discuss your anamnesis in detail and carry out an ultrasound examination. We then plan your individual fertility diagnostics.
Step 2
Individual diagnostics
We analyze your basic hormones at the beginning of the cycle and carry out a precise cycle diagnosis. Testing of fallopian tube patency, hydrosonography, and spermiogram, are further components of the diagnosis.
Step 3
Individual plan
We discuss your results and create your individual treatment plan accordingly.
Step 4
Treatment
Your treatment begins at the beginning of the cycle. Possible therapies are: cycle monitoring / timed intercourse, hormone stimulation, insemination, and IVF/ICSI.
A pregnancy test follows at the end.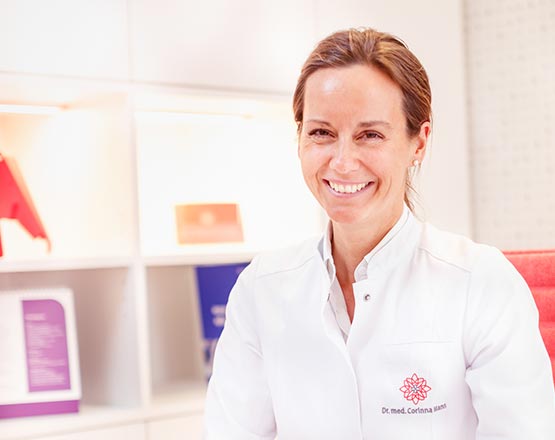 "I personally look after you, throughout. I take my time during the first interview and want to understand your individual situation very thoroughly. After a comprehensive and holistic diagnosis, I plan the treatment options together with you."
Dr. Corinna Mann
Fertility treatments:
IUI Opti
Trying to get pregnant for a long time can be very draining, but don't lose hope. You still have a chance with artificial fertilization. We only recommend IVF if conservative treatments do not show a realistic chance of success. Artificial insemination is also a great option for single women or same-sex couples. Please feel welcome to make an appointment for our first meeting.
3d_rotation
State-of-the-art
medical equipment
In my newly opened practice, I have the latest medical equipment and devices, such as high-resolution 3D ultrasound and my own hormone laboratory with first-class equipment that meet the highest standards.
Patient-oriented and digital processes
All processes in my practice – from the first contact to the reporting of findings – are based on your needs. We work completely paperless and use simple and secure digital solutions for quick and easy communication. With early opening times and evening consultation hours, we offer you flexible scheduling for your work routine. The appointments are well planned, so that virtually there is no waiting time.
Feel-good atmosphere
I want you to be comfortable. Our entire team will always greet you in a friendly and open manner and at the same time provide you with the level of privacy and discretion that is comfortable for you. The interior design of our premises is designed for this.
We take our time for you.

ABOUT ME
Dr. Corinna Mann is a specialist in gynecology and obstetrics with a focus in gynecological endocrinology and reproductive medicine. At her specialized private practice, she and her team care for and support people with an unfulfilled desire to have children or with hormone disorders.
INSTAGRAM Follow me on Instagram
kinderwunschaerztin
CONSULTATION HOURS
We are available by appointment only:
Mondays 7 am - 5:30 pm
Tuesdays 7 am - 3:30 pm
Wednesdays 7 am - 6 pm
Thursdays 7:30 am - 4:30 pm
Fridays 7 am - 1:30 pm
Please note that we are a private / self-pay practice.